Special Service for Rental Property Owners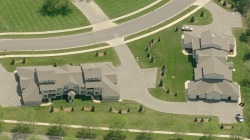 Dear Rental Property Owner or Management Company
:
Since 2004, Efficient Lawns has served
Rental Property Management Companies
as our primary clients. If you have some time and would like to discuss how we can help you improve your lawn and landscape needs, let me know. I would love to have the opportunity to speak with you about why we are a good choice for your lawn care needs.
We have worked with a number of the top property management companies in the Grand Rapids area for over a decade.
We are a great choice for
small inner city lawns
. Besides just the mowing, we pick up trash, photograph any potential issues for you, notice city violations, can respond quickly to urgent needs, perform yard clean-ups for new properties, help find lower cost solutions for water issues, and more (see below).
We are a great choice for
higher end properties
. We maintain very high end residential yards and can provide the same quality and expertise to any yards that you manage that might fall into this category.
Large Properties
: We run five crews currently and have the right equipment for any job at competitive prices.
Large Service Area:
From Holland to Ada, from Allendale to Wayland. Our service area is large so we can meet your needs when you need us.
I have grown up in the property management business and understand investors and what they need to accomplish to remain profitable. I do not over sell or perform un-necessary work, and I can provide suggestions that will improve the bottom line.
Let me know if we can help you this season in any way.
Sincerely,
Marvin Heyboer
Efficient Lawn Maintenance LLC
4370 Chicago Dr #225
Grandville MI 49418
www.EfficientLawns.com
616-443-0723
---
Examples

:

City violations are dealt with quickly and correctly. We know city codes and Sec. 8 requirements.
Add or remove properties at any time.
Yard clean-ups done quickly and economically when damaged by tenants or when you bring on a new property.
Change or add landscape to low maintenance high durability options if needed.
Provide recommendations that are owner focused, not just up-selling. We benefit from long term relationship, not short term sales. If we think there is a better, lower cost option, we will let you know.
Repair basement leaks by altering the flow of water.
Connect with quality, licensed lower cost contractors for services we are not equipped do such as large tree removal.
We also keep accurate records of services, times, details, and even photos at times. (This is great for out of town owners or, at times even legal issues.)

.
Serving the greater Grand Rapids area:
Hudsonville, MI; Allendale, MI; Jenison, MI;
Grand Rapids, MI, Byron Center, MI; Wayland MI;
Wyoming, MI; Ada, MI; Zeeland, MI;
and all places near-by.