All lawn and landscape services available.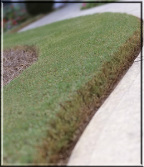 We are a full service lawn and landscape company providing: all grass and lawn maintenance, landscape design, planning, maintenance and installation, shrub pruning, mulch installation, fall clean ups and leaf removal, and more.

We serve the greater Grand Rapids area including (but not limited to) Hudsonville, Allendale, Ada, Wayland, Byron Center, Jenison, Grandville, Wyoming, Grand Rapids and everything in between.

If your lawn or landscape needs something, we can provide it. If we do not personally provide a service then our partners can. Because we provide these sub-contractors with a lot of work, we not only get the best service, but lower prices as well.

We have been in business since 2004 and are fully insured and licensed for the work we provide and our sub-contractors are as well.

---