Are you looking for a job in the lawn care & landscape industry?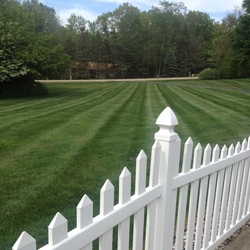 We are currently hiring for the 2018 season. Once the snow melts away, we will be ready to go and we are looking for quality people to join us this season.
Seeking:
Crew Leaders
, Lawn Mowing Crew Members,
Landscape Maintenance Specialist
, Equipment Maintenance - works evenings.
Crew Leaders
:
Must have previous experience. We offer hourly rates that are highly competitive for our quality crew leaders.
Mowing & Maintenance Crew Members
:
Qualifications:
Must be at least 16 years old (sorry, Federal Law prohibits us from hiring younger.)
Must be able to work two full ten hour days or more (7 am - 5 pm) during the week. (Not weekends.)
Must be physically fit enough to perform the necessary duties.
Crew Leaders - must have prior experience.
Must complete and email or mail the application and, if you have one, a resume.
Landscape Maintenance Specialist
Job Duties include but not limited to:
1. Trim shrubs and plants according to industry standards.
2. Maintain commercial, residential, and apartment complex landscapes.
3. Clean-up yards of over growth (some times extreme over growth.)
4. If needed, help mowing crews by mowing with commercial mowers.
5. Have good customer service. Able to communicate well with clients.
​
DOWN LOAD APPLICATION AND EMAIL OR MAIL BACK.
Email resume if applicable
.
---